RETRO HALF DAY TOUR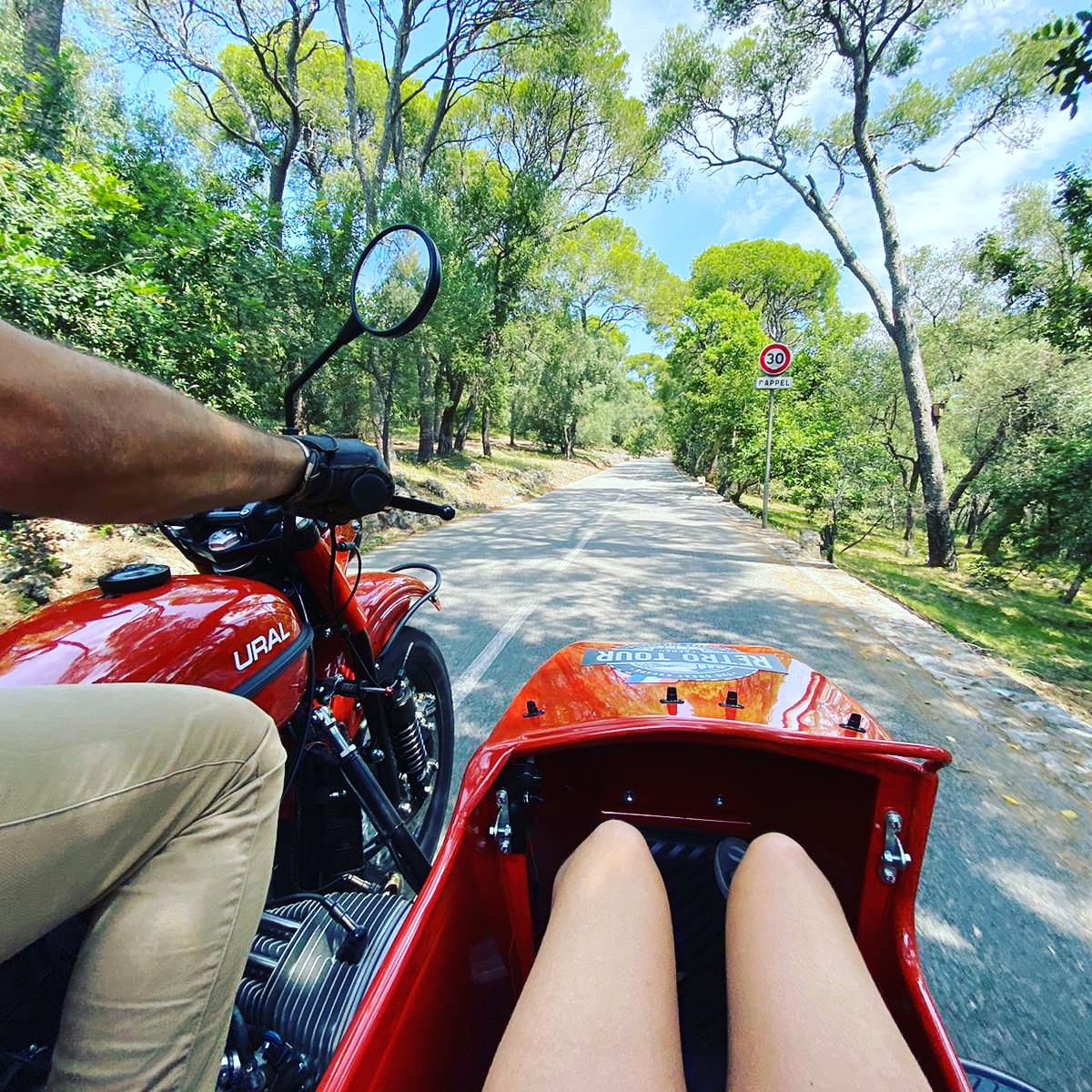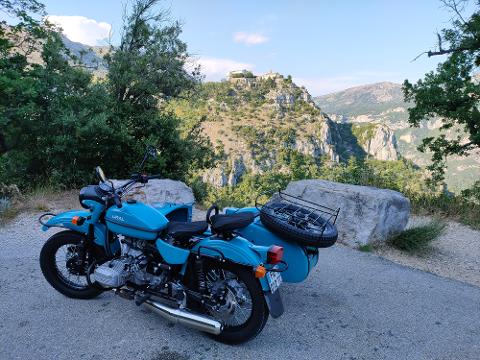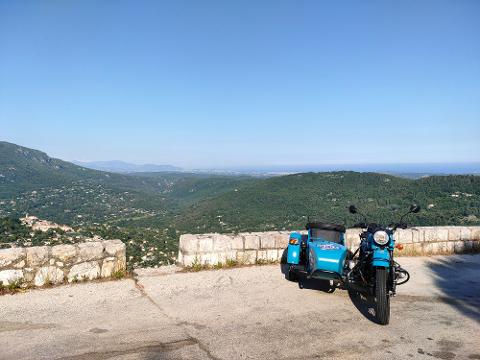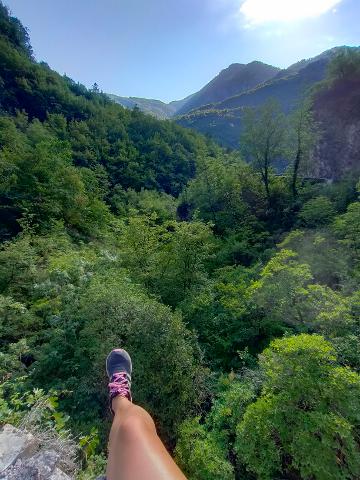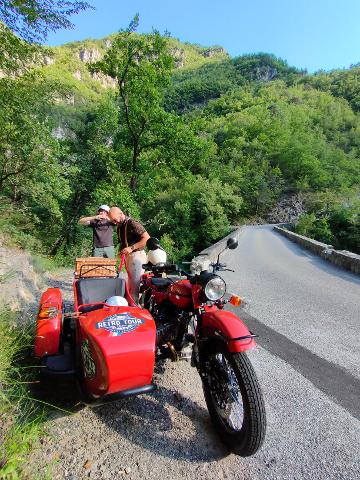 Kesto: 220 Minuutit (noin)
Tuotekoodi: RTHD
More than a walk, live a journey in the heart of the Provence.

This premium service will be 100% personalized by our team, the only limit will be your imagination.


Perfumes' Road :
Grasse, Saint Paul de Vence, Tourette sur Loup.
There is nothing better than a sidecar trip to enjoy these fragrances head to the wind.

Visit the Fragonard's Museum and become an apprentice perfume maker, designing your own Eau de Cologne.

Gourmet Tour :
Discover and enjoy the typcal gastronomy of the region thanks to our local producers.
Local olive oil, Socca (chickpeas pancake), Pan bagnat (sandwich with ingredients of the Nicoise salad), chard pie accompanied with a wine tasting.
This Trip may change according to your wishes and the traffic of the day.
The meeting point is located at Esplanade Jacques Cotta
The price of 369€ is for 1 or 2 passengers /Sidecar Motorcycle
If you are more than two passengeres you are welcome to book
several sidecars at same time
(ex : 6 passengers = 3 Sidecars minimum ; 7 passengers = 4 sidecars minimum)

*************************************************************************

Plus qu'une balade, une immersion au cœur de la Provence.

Cette prestation premium sera personnalisée à 100% par notre équipe, la seule limite sera votre imagination.

Route des parfums :
Prenez la route de Saint Paul de Vence. Comment mieux découvrir ces senteurs que le nez au vent.
Visite du musée Fragonard possible, avec confection de sa propre fragrance.

Tour gourmet :
Envie de découvrir la gastronomie typique de la région chez nos producteurs locaux ? Vous avez trouvé votre parcours !
Huile d'olive, Socca, Pan bagnat, tourte de blette, tout cela arrosé d'une dégustation de vin.
Le prix de 89€ est valable pour 1 ou 2 passagers /Sidecar
Si vous êtes plus de deux passagers veuillez reserver le nombre de sidecar correspondant
(ex : 6 passagers = 3 Sidecars minimum ; 7 passagers = 4 Sidecars minimum)